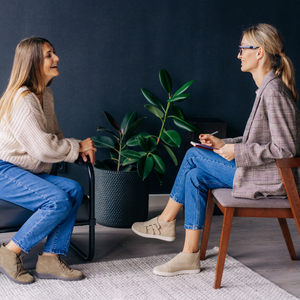 insparationsbydavina
Wellness Consultation
Regular price
£20.00
£0.00
Unit price
per
Tax included.
Shipping
calculated at checkout.
Your comfort, care and wellbeing are my passion, and my top priority.
Your consultation is key in understanding your concerns, your needs and the results you would like to achieve.  
We work together to plan out your wellbeing journey to ensure you get everything you need for your inner being.
This will involve in wellness treatments as well as home care in the form of supplementation advice and products.
I work in a unique way by treating you as a whole. This way we achieve long lasting results.
You consultation price of £20 will be redeemed from your treatment/treatment plan.
After your treatments are completed your after care becomes our focus. This may mean follow up appointments to address any concerns you may have. You are supported from the consultation all the way through.
Once you have ordered your consultation, you will receive an email/message or phone call to book in your appointment. 
Please ensure to add all contact information when activating your account, in order to complete the booking process and to receive further communications.
I look forward to welcoming you and to starting your wellness journey with you.
Life is too short to live without the Wellness Consultation. Be happy. Be Content. Be Satisfied.

Inventory Last Updated: Dec 08, 2023